Lupo Burtscher is made up of a group of people who reflect on, examine and plan projects of design and visual communication for public and private space, as well as virtual, editorial, urban and exhibition space. The studio places itself as mediator between the client's ideas and contextual necessity, starting from the understanding that every line drawn is the origin of change.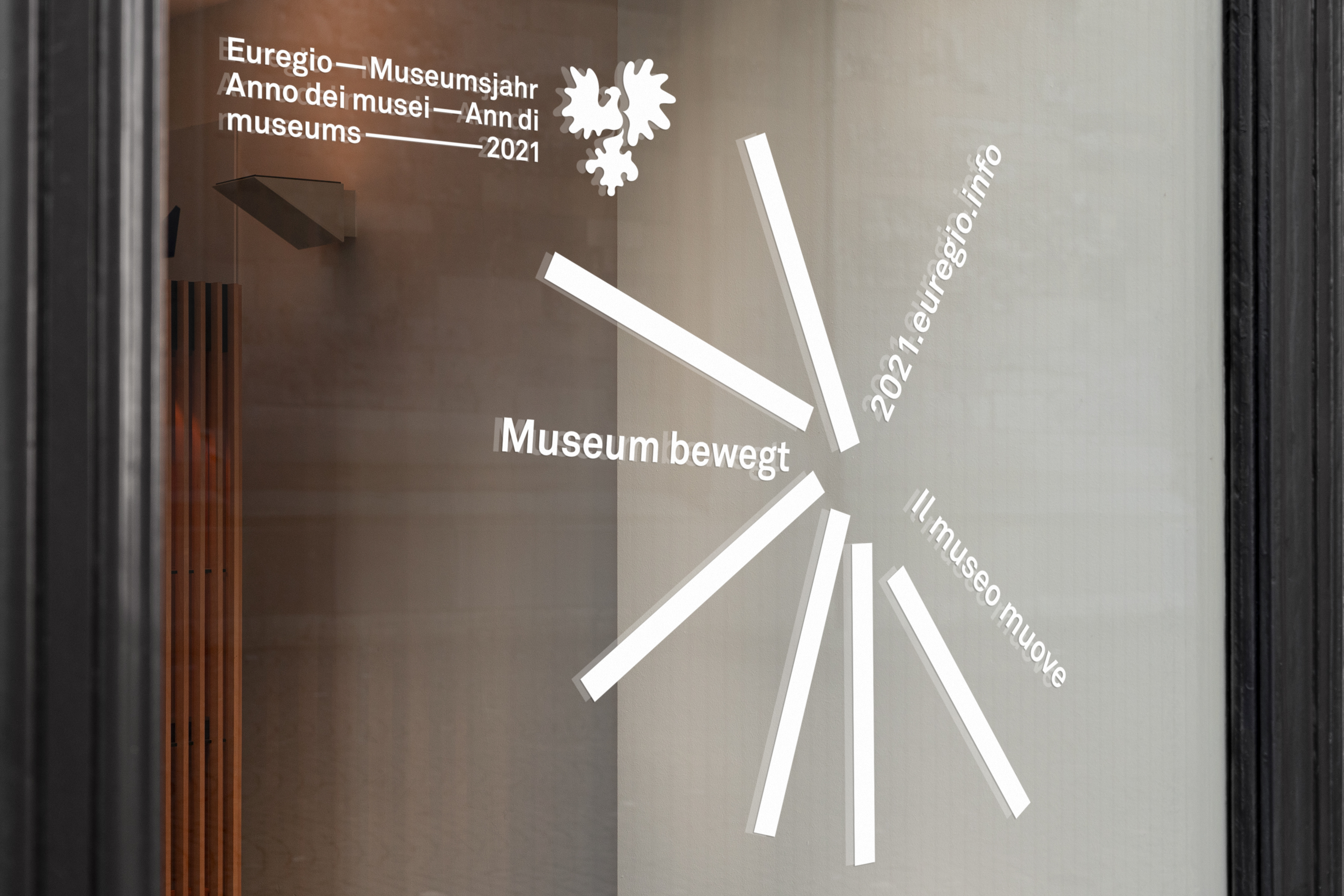 11 February 2021
Museums move – Museum bewegt – Il museo muove
The cross-national exhibition project Euregio Museum year 2021 takes place in Tyrol, South Tyrol and Trentino and we are excited to announce our collaboration and give you a first insight into the campaign! Over 40 exhibitions and projects dealing with the topics transport and mobility will be presented until the end of the year. We will keep you updated!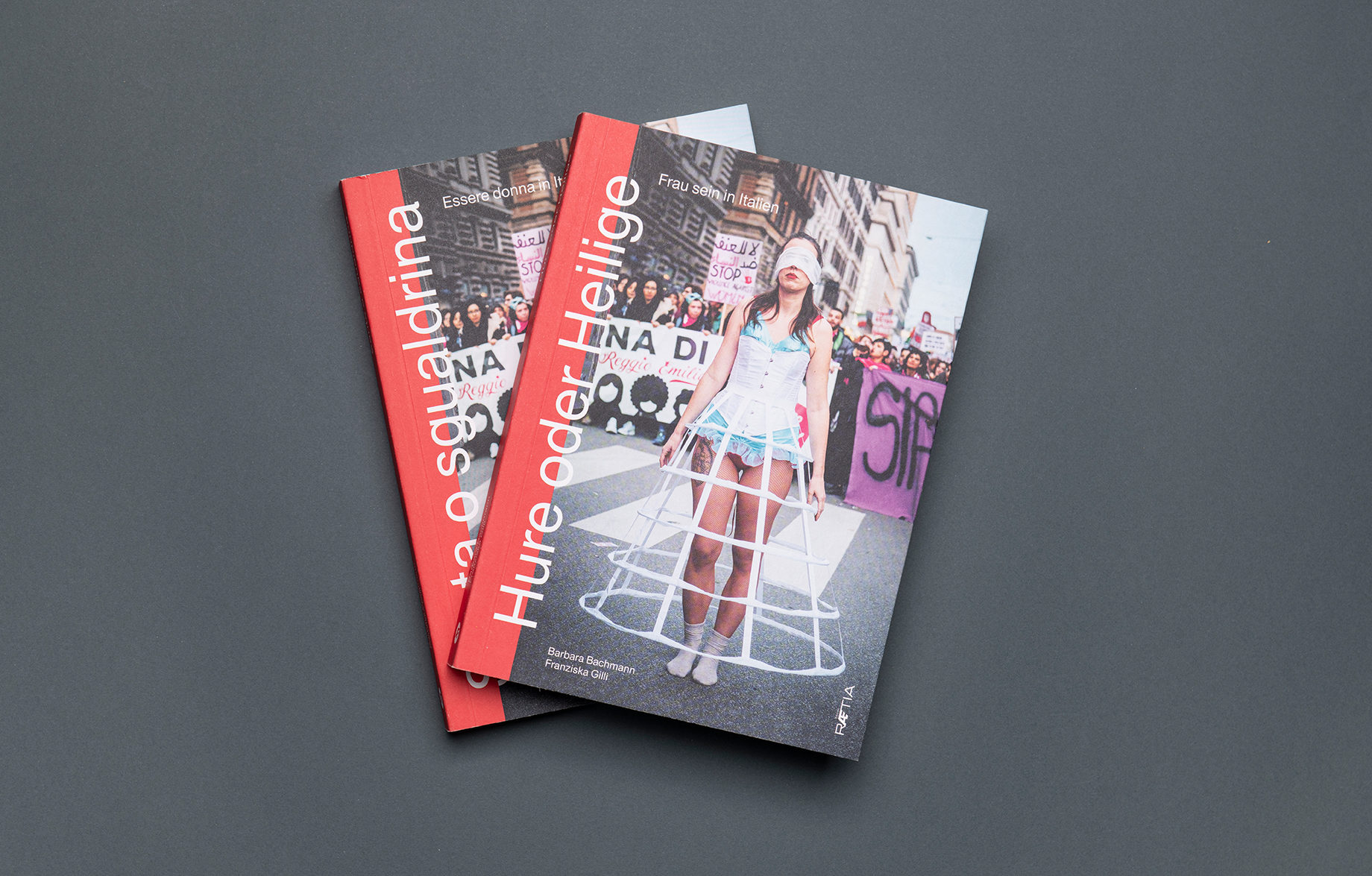 31 January 2021
What does it mean to be a woman in Italy today?
Finally we can present to you the freshly printed book "Hure oder Heilige, Frauenbild in Italien" "Santa o squaldrina, essere donna in Italia" by journalist Barbara Bachmann and photographer Franziska Gilli. In seven chapters, inspired by the deadly sins and their antitheses, they raise the question "what does it mean to be a woman in Italy today?" The book is available on the website of Edition Raetia in both German and Italian!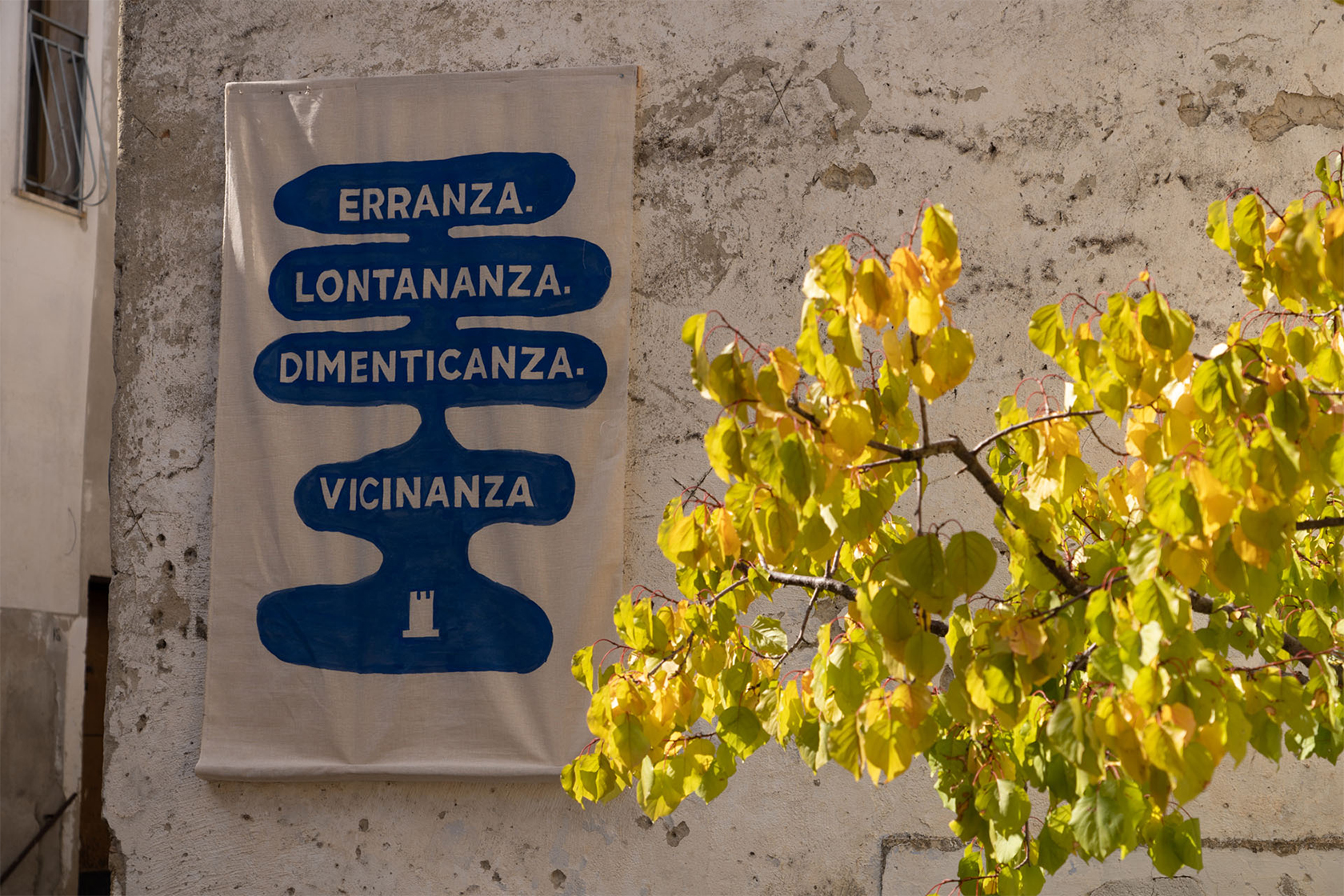 28 October 2020
"Il paese dell'abbondanza."
"Il paese dell'abbondanza." Together with artist Luigi Coppola we created the design of the flags for the So Far So Close festival, produced by Matera Capitale Europea Della Cultura 2019 in the beautiful San Mauro Forte.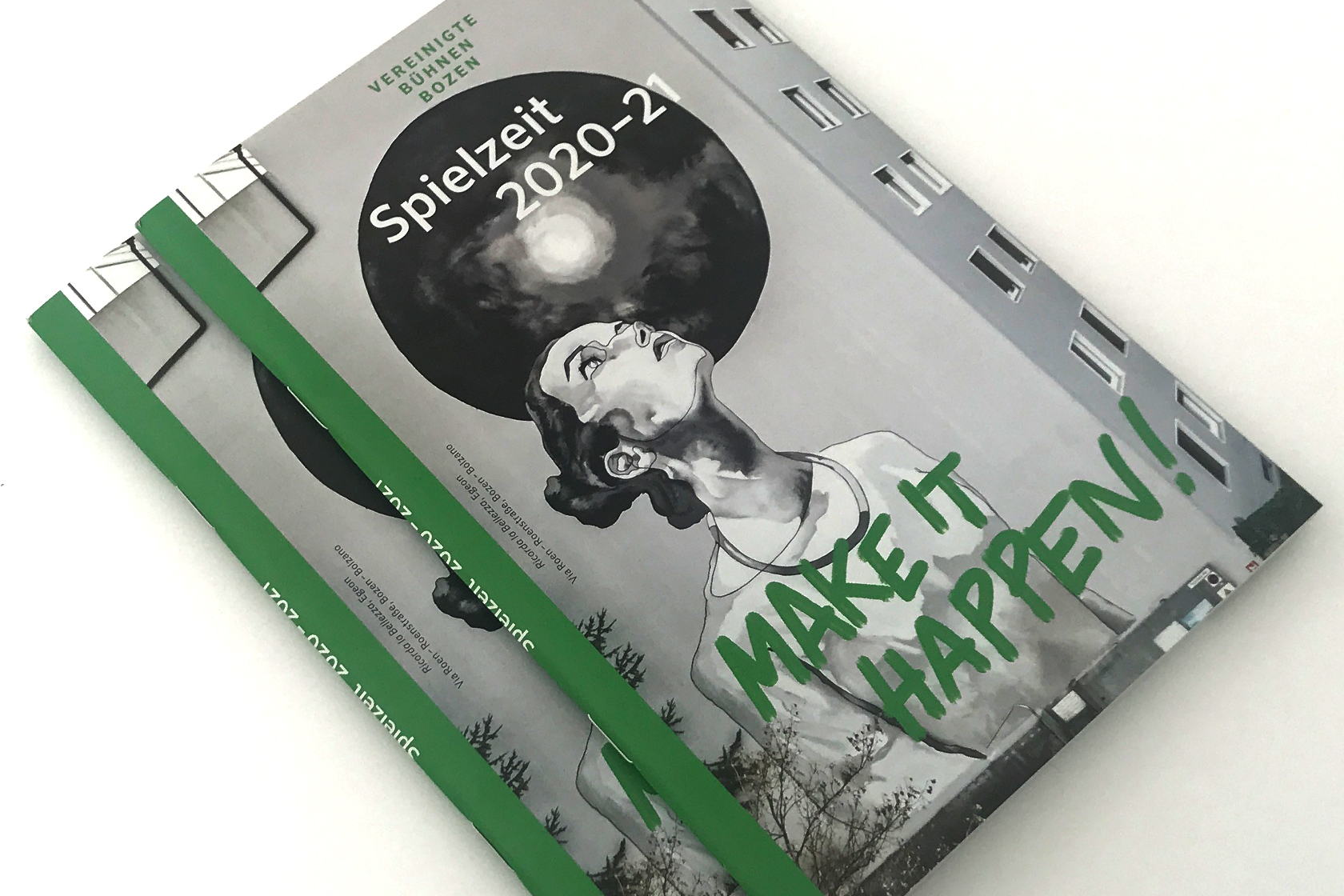 27 October 2020
VBB Spielzeit 2020-2021
Despite the lockdown and an uncertain future for the theatre over the summer we were happy to finally present the VBB's annual programme 20-21 in mid-September! For the campaign Lupo Burtscher worked together with artist Egon from South Tyrol, who is known for his large-format murals. The first play "Biedermann und die Brandstifter" will be performed for the last time on wednesday and was received very well and completely sold out! What a great and positive start into the season!